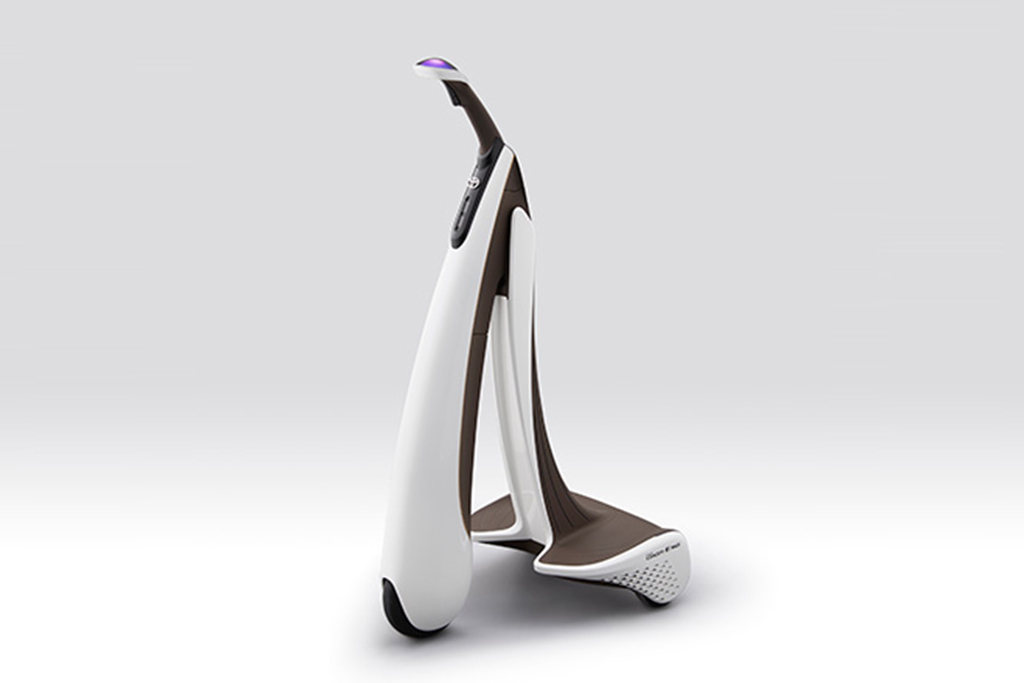 Toyota Concept-i WALK
---
Drive safely on sidewalks in a vehicle fitting in with walking areas.
It is possible to rotate on the spot within a length less than a person's stride and width less than a person's shoulder width. It is a compact vehicle taking up space equivalent to that of a pedestrian while walking. It also understands the driver based on conversation with the Agent and data obtained from sensors in the handles and guides the driver to a safe state depending on the situation. If the vehicle senses danger while driving, it will actively warn the driver and automatically take avoidance measures. Furthermore, three wheels and a wheelbase variable mechanism that corresponds to speed are used, thus ensuring stability when stopping and driving.
Easy for anyone to use.
By using a steering function, riders do not need to operate the TOYOTA Concept-i WALK by shifting their body weight, which enables anyone to operate it easily. Thanks to the lowered floor, people can get on and off easily and ride without being restricted by their age, gender, or clothing, such as elderly people or women wearing skirts.
With the TOYOTA Concept-i WALK, Toyota envisions sharing services that take advantage of the characteristic of the "AI Agent" to disengage and re-engage with the rider across the vehicles in the series, thereby being together with the riders. The aim is for a mobility vehicle that can be used as part of short distance movement in coordination with other transportation facilities, such as use at outside locations and when walking around sightseeing spots.