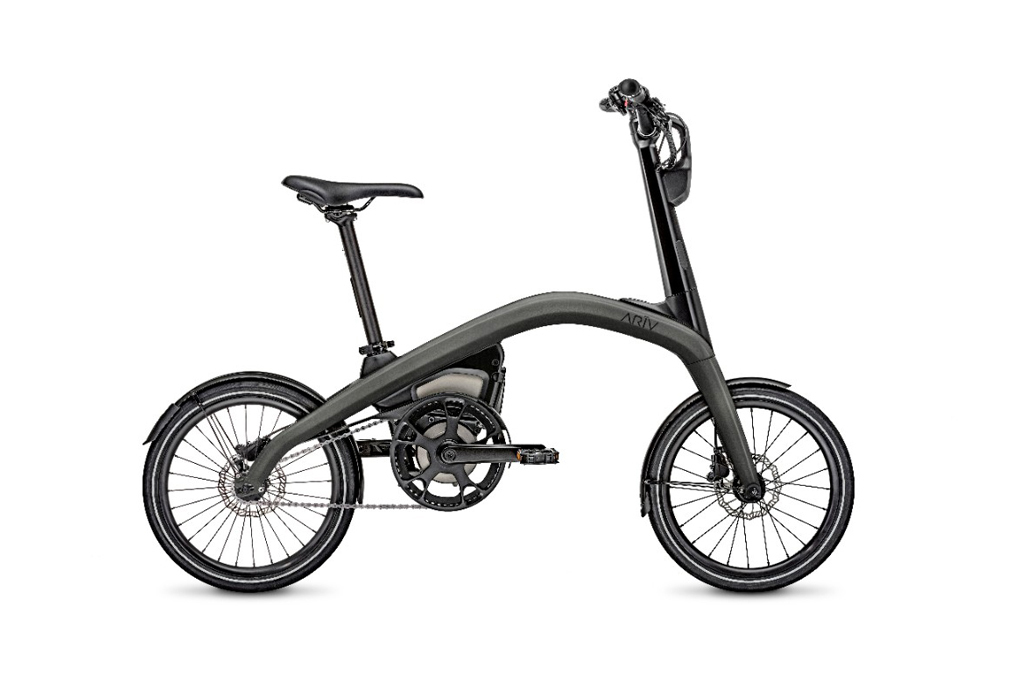 GM ARIV eBike
---
GM's extensive experience with electric vehicle motor software and controls greatly influenced the proprietary GM motor that was built from the ground up specifically for ARĪV eBikes. The motor delivers top-of-segment power and torque for its size. It also enables speeds up to 25 kph with four levels of pedal-assisted power.
The battery was validated to rigorous safety standards similar to GM's electric vehicles batteries. Riders can charge their ARĪV eBike's battery in approximately 3.5 hours and receive up to 64 kilometers of ride time on a single charge.
The ARĪV Merge and Meld come standard with safety components such as integrated, rechargeable front and rear LED safety lights for increased visibility and oversized brake rotors to increase stopping power.